Our partners, Dig Dates, Inc. have now launched 'Dig, The Dog Person's Dating App' after becoming the first winners of our Million Dollar Dating Project. Owners, Leigh and Casey, over the last six months have been busy working with HubStars to launch Dig and back in August last year launched 'Tabby, The Cat Person's Dating App'.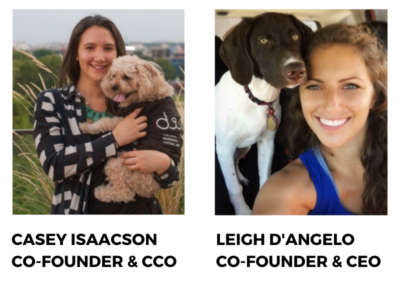 Dig have already established their presence online and have been featured by some big names including Forbes, Cosmopolitan and Good Morning America. Leigh and Casey also make an impact offline by hosting regular social events throughout the year in the US. They encourage dog loving singles to come and mingle at their dog adoption events where local shelters and rescues attend, and also host events promoting dog friendly companies and products.
Members experience a truly unique 'dog-dating' experience with advanced app features including, dog-friendly location suggestions, daily tips and tricks, and daily deals to connect dog lovers with local dog friendly businesses.
*Visit the digital dog park! Meet up with more people on Dig in the Park. Share places you Dig and dog-friendly events near you.  
*Dig Unleashed has articles written by vets, trainers, and other dog-lovers just for you. Check out the post with first message prompts and ideas to get you started connecting with other dog-lovers. You'll also find some great #DEALS on dog related gifts – so you can show up on a date and win over their dog from the start with a unique treat.
*Head to the "Dig" section to swipe through the amazing dog people on Dig. Click to read more about them in their expanded profiles.
*Dig is free from the get-go! You are welcome to join and use the app to find like-minded dog people for free. Once you're on the app, you can upgrade to a VIP membership for access to premium features and unlimited messaging.