As part of a global initiative to combat COVID-19 HubStars is delighted to release a suite of new vaccine focused profile badges. Members can now select badges to display on their profile to encourage others to get vaccinated or to indicate if they have had a partial or full vaccination.
The tags below can now be added to user profiles through 'Edit Profile Settings' to let potential dates know at which stage they currently stand within the vaccination journey and can be changed at any point.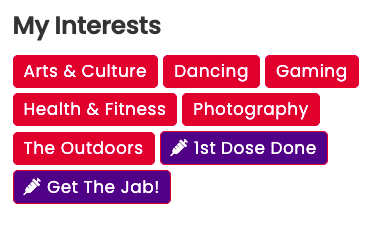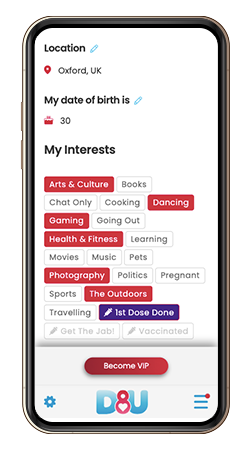 Get The Jab – represents that you're booked in.
1st Dose Done – represents that you've had the first vaccine only.
Vaccinated – represents that you're fully vaccinated.
Vaccination is an important tool in tackling the COVID-19 Pandemic. It is becoming increasingly important to prospective daters as they emerge from lockdowns around the world.
The change to our platform makes this feature available to all users of over 2000 dating brands which welcome between 1-2 million new members each month.