The first HubStars Partner Conference of 2020 is shaping up to be the biggest yet. We are delighted to announce a complimentary catamaran cruise that will provide our guests with food, drink and the stunning sea views of Tenerife and the surrounding Canary Islands. Please find the conference schedule below.
[/fusion_text]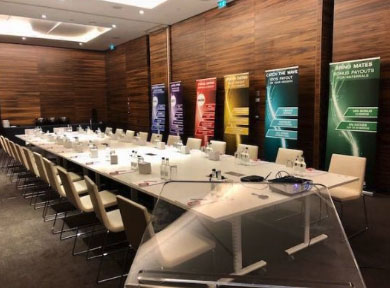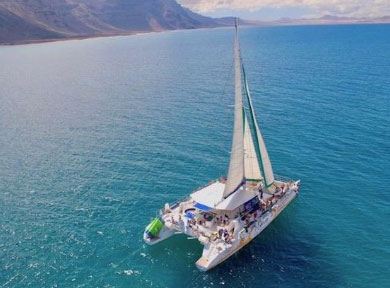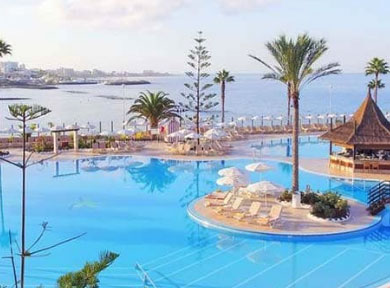 Date: 19th & 20th March, 2020
Venue: Iberostar Selection Anthelia, Tenerife
Day 1 – 19th March, 2020
08:00 – 12:00: Arrival and Welcome
15:15 – 15:30: Meet at Hotel Lobby For Transport to Harbour
16:00 – 19:10: Catamaran Cruise
Drinks, Food and Stunning Canary Island Views and Sunset at Sea.
Day 2 – 20th March, 2020*
10:00 – 10:30: Business Overview – Michael O'Sullivan
10:30 – 11:30: Acquisition and Performance Insights – Andy Croghan
11:30 – 11:45: Coffee Break
11:45 – 12:30: Platform Updates – Nick Orton & Michael O'Sullivan
12:30 – 13:15: Behind the Scenes @ The Hub – Harry Bean
13:15 – 14:15: Lunch
14:15 – 14:30: First Reveal of HubStars Special Announcement
14:30 – 15:00: Spain & LATAM Update – Mayka Mouzo Lema
15:00 – 15:30: Mainstream Update – Doreen Pupillo
15:30 – 16:30: Leadership Forum – Michael, Harry & Nick.
Conference End
16:30 – Late: Dinner and Drinks by the Sea.
*Hourly schedule may change
Conference Accommodation
For qualifying partners we will be including a complimentary two night stay at the stunning Anthelia hotel on the conference dates (19th & 20th March).
Some partners have advised us they wish to either arrive on an earlier date or extend their stay beyond the conference dates. If you wish to extend your stay out with the conference dates then we are happy to arrange this for you, with the additional costs for extra nights payable upon your arrival.
If you wish to amend your stay in this way, please ensure you let us know via your account manager or the link below before 15th December.
Book Your Place
There are a limited number of tickets remaining If you have not confirmed your place already. Please click the button below to book through Eventbrite and don't miss out on this exclusive event!