In September, our team made their way to London for the Global Dating Insight (GDI) European Conference.
GDI stands as the paramount source for news, information, and analysis within the online dating industry. Their conferences and events serve as a nexus for some of the biggest names in dating, fostering conversations, presentations, and networking opportunities.
HubPeople's owner, Michael O'Sullivan, hosted an insightful presentation that introduced HubPeople.ai, complete with a live demonstration showcasing the creation of a fully functional dating app. The audience was invited to suggest a target demographic, location, and app name, and our team had less than 5 minutes to bring it to life.
According to a GDI Representative:
"Michael O'Sullivan of HubPeople demonstrated how AI could be utilised to construct a credible dating website in a matter of moments."
"For attendees at the GDI and Social Discovery conferences, O'Sullivan spontaneously created a dating app in just a few minutes, responding to prompts from delegates. This instant site came together in a flash, demonstrating the potential for AI in UX and UI development."
During the presentation, a member of the audience proposed a fantastic dating brand idea—to establish a community for cat owners in Chicago named "The Windy Kitty." At HubPeople, we were delighted to bring this app to life right there in front of the room.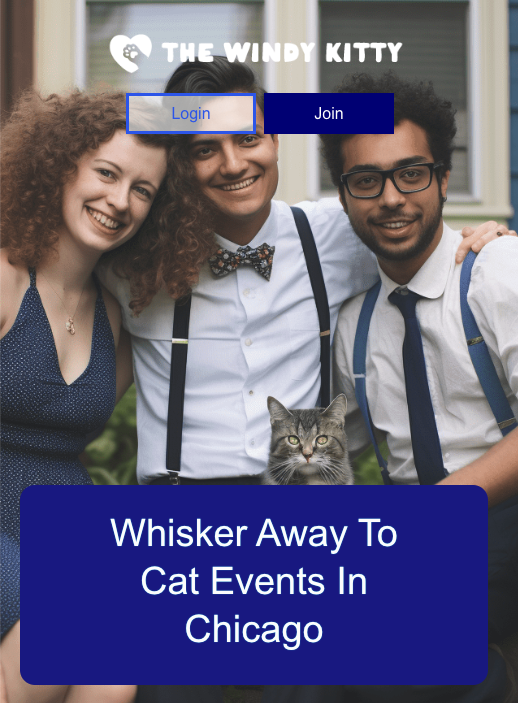 Do you have a community or audience that would thrive given the right app on which to interact and engage? It's currently free to create your dating or social discovery business using HubPeople.ai; try it today with zero upfront cost and zero risk to let your audience connect on a whole new level.
Social Discovery Insights
Our team also participated in the inaugural Social Discovery Insights conference. Founders like Dennie Smith of Geek Meet, Darren Newman of Socially, Gavin Prime of Inzodiac and our very own Michael O'Sullivan – to name just a few – all discussed the ever-growing need for social connection.
Social platforms are now garnering broader interest as it becomes more acceptable for people to seek platonic interactions online. This shifting cultural attitude bodes well for the future of the Social Discovery market.
Could your business benefit from a social app for its audience? We specialise in fostering close-knit communities centred around common interests. Does your brand idea or existing business fall into any of the below social interest categories?
Music
Arts
Fitness and wellness
Gaming
Photography
Food
Travel
Cinema and acting
We also cater to more unique and niche interests that don't fall into the above wider net of social interests. With hubpeople.ai, you can experiment with social discovery by creating a site with zero risk and zero upfront cost.  Explore a possible new revenue stream here.