It's Christmas again! Although Christmas this year will again be filled with socialising and mingling among friends and family, you will find that Christmas can be the loneliest time of year for some individuals. Many people during the festive season turn to social and dating apps to meet someone special during the festivities. This can only mean one thing, the busiest time of the year for dating brands is upon us again. 
The last week of December is the most popular week of the year for dating websites and apps. We expect to see a flurry of engagement on the apps and an increased volume of registrations and upgrades in the coming weeks. It is time to make sure your campaigns are spruced up and ready for the Christmas season. 
Bring Some Festive Cheer to Your Landing Page!
It's time to bring some festive cheer to your landing page! By creating a landing page that reflects the festive season, you show your customers that you are an active, operational brand in the market. You can change your tagline, landing page image, logo and colour scheme to add some festive sparkle!
Your landing page needs to remain niched. For example, choose an image that is festive but still reflects your brand and tone of the niche.
Sprucing Up Your Ad Copy
We advise taking three of your best-performing keywords for your Christmas themed campaigns. When creating a new campaign we recommend using one keyword per ad group and writing one responsive search advert. Why you may ask? Firstly, google prefers campaigns that use their latest Ad format. Secondly, in our experience responsive search ads in a single keyword ad group are providing better results for our live campaigns.
Your headlines should include your brand name, your keyword and some festive statements. Your descriptions should reflect what you do as a dating brand while having festive connotations.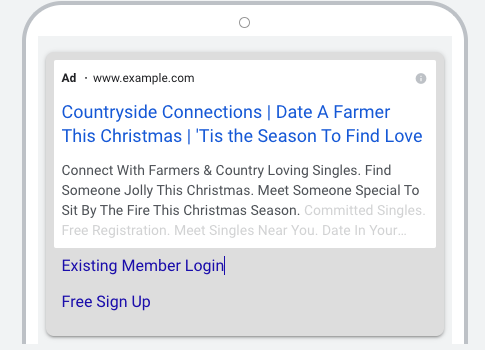 Socialising This Christmas
Be sure to think through all channels and multi-media platforms to communicate your digital presence. It is important to keep your message the same across your platforms, this means your social media post should reflect the tone of your google ads and landing pages.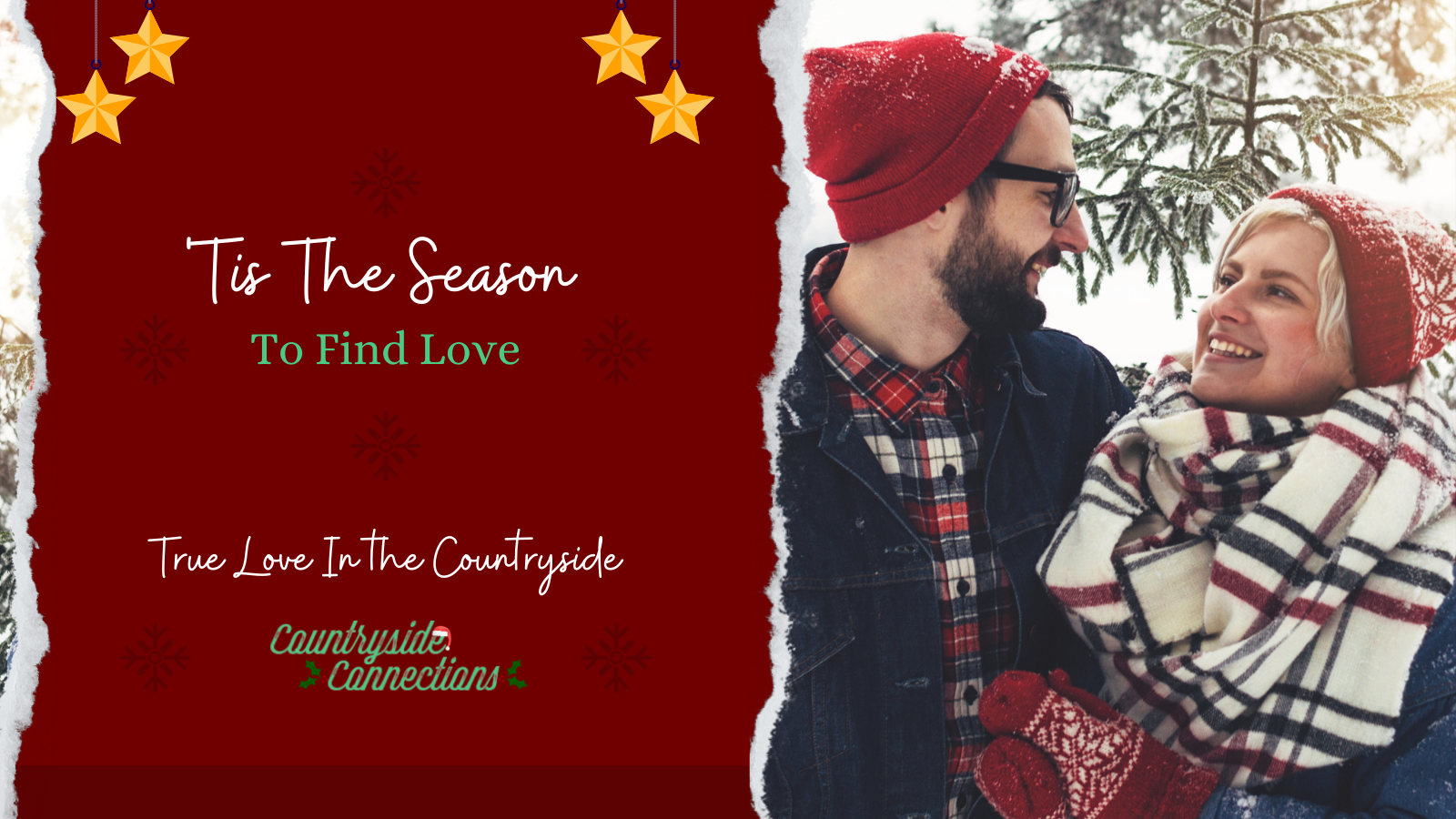 If you are marketing your mainstream brands or thinking of breaking into social media. Christmas is a good time to launch a social advertising campaign, as the demand for dating services is at its peak.
Ensuring Your Budget Is Not Gobbled Up!
Christmas is a busy time of the year, and you do not want to be spending hours monitoring and managing your campaigns. When setting your cost per acquisition (CPA) to maximise conversions, we recommend taking 30 days of data and calculating your current cost per registration (CPR) and using this as your CPA.
However, to keep a check on the success of your campaigns, we recommend that you monitor these 5 statistics to ensure maximum success.
Click-Through Rate (Benchmark 5%)

Click 2 Registration (Benchmark 20%) 

Email Validation (Benchmark 75%)

Completed Profile (Benchmark 60%)

Upgrade % (Benchmark 5%)
Our responsive search ad campaigns are achieving click-through rates of up to 10-13% and upgrade rates of up to 10.75%. For more information on how to achieve this, please contact your account manager. 
Remember to use Auction Insights within your best campaigns to see what extra ad space you could be making more of!