`This time last year the team would have been preparing to fly off to the biggest affiliate marketing event of the year – Affiliate Summit West, Las Vegas! We are hopeful to be attending these events again soon, but in the mean time we have something else to shout about to help beat those January blues!
Across the platform our partners and acquisition team really pulled it out the bag at the end of 2020, reaching a +24.3% uplift in new revenue vs the previous 14 day period. Naturally higher levels of dating interest and engagement coupled with a huge effort from partners and our team resulted in a significant boost in registrations, in particular, the UK increased by +25% and AUS  +26%. New revenue performance followed suit across our main geos, with highlights being: UK +21.3%, US +26%, CAN +28.1%.
Our Casual platform 'Excite' experienced some fantastic uplifts in niche conversion rates (registration to paid upgrade).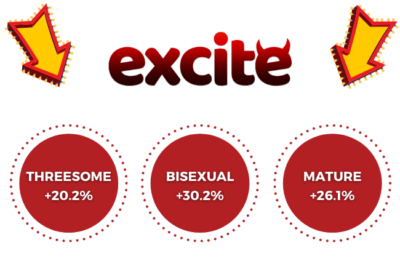 'Affinity' our mainstream dating platform has also seen some fantastic boosts in niche conversion rates, top highlights being: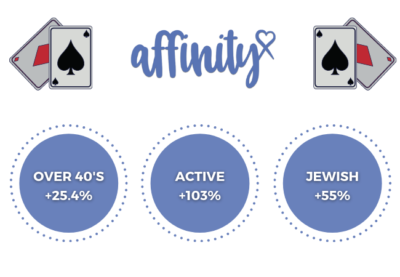 We wish all our partners a safe and healthy start to the new year, please get in touch to say hello! Not an existing partner? Please get in touch with our team to chat about new opportunities that 2021 could bring you with HubStars.