Our team's event calendar looks very different this year due to the current social and travel restrictions across the globe. We are delighted to be joining our fellow industry partners and friends at the Webmaster Access Virtual Conference from the 4-6 June.
Webmaster Access is the longstanding affiliate marketing conference that unites thousands from the tech community for three days of networking, learning and deal making. Although things will be a little different this year we still have high hopes of it being a great success and a fantastic way of replicating the annual event through a virtual platform.
"You want seminars & masterclasses, leads & meetings, investment & job opportunities, no worries—we've got you covered. Join us now for the virtual gathering of the year." WMA
Our account managers and experts will be available at our virtual booth to answer all your questions via live chat across all three conference days! 'Stop by' our booth to speak to Doreen, Paula & Andy who can give you the latest insights into our platform, particularly the  opportunities available across our Affinity Mainstream Platform including our booming Active Lifestyle niche.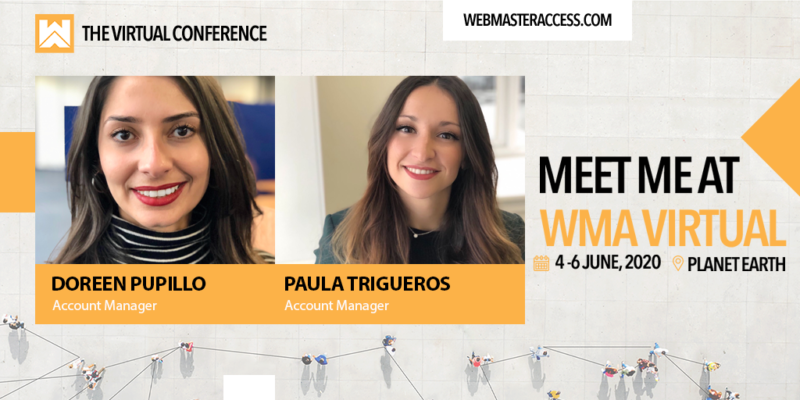 Register to the event here, we look forward to chatting with you!